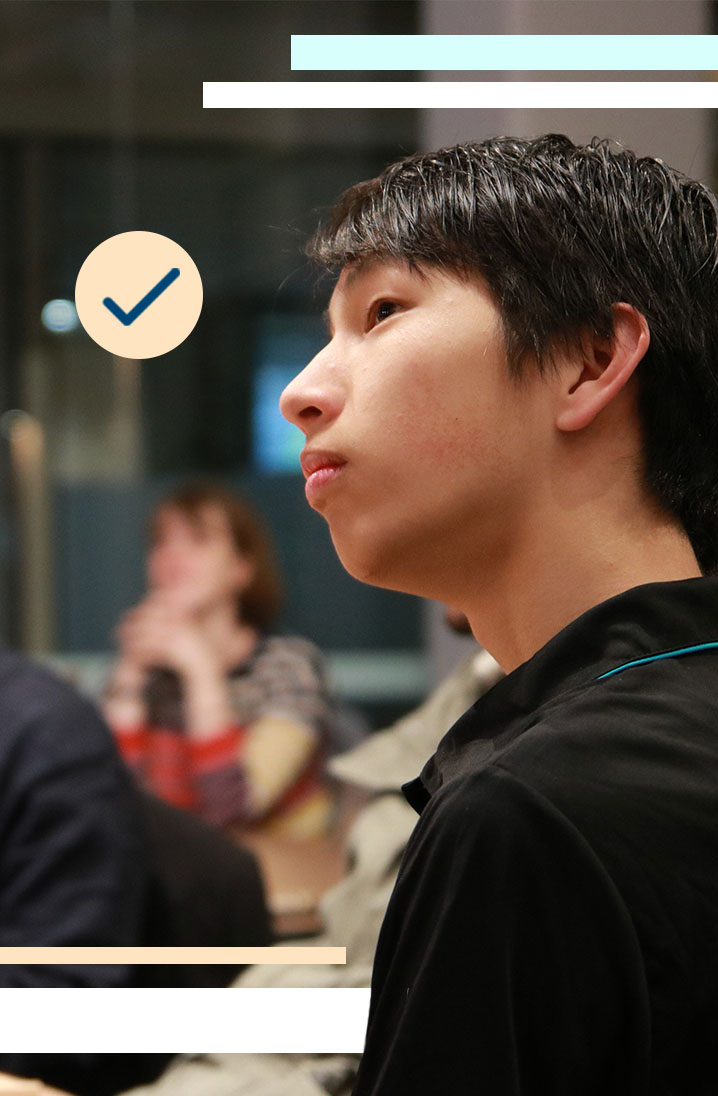 Practice questions
Practise with 50 GAMSAT-style questions that exactly mimic ACERS
Videos
Learn from 5 full-length video tutorials discussing each section of the GAMSAT exam in detail
Sample essays
Analyse and learn from in-depth sample essays for Section 2 of the GAMSAT exam
What's inside
Take a look inside our free online platform
Multiple exam preparation tools and resources
Free diagnostic mock exam
Study now
Sign up free today for instant access to practice questions, video tutorials and sample essays.
The Fraser's Academy Learning Management System (LMS)
What is Fraser's Academy?
The Fraser's Academy is one of multiple online LMS homes used at Fraser's GAMSAT. Depending on the course or free LMS you are enrolled into, you may notice that the online space in which the course lives is a little different.
Within the Frasers Academy you will find all the resources you have access to as part of your enrolment, such as question banks, class/webinar recordings, and online modules. Essentially, think of the Fraser's Academy as the Canvas or Blackboard at university, but for Fraser's course content.
Why Are There Different Fraser's Academies?
Fraser's offers many different courses for different stages of applicants applying to medical school, each of which requiring a different style of knowledge or skill to be attained. In order for the courses to be as successful as they are, we must always ensure that not only is the content and training at the cutting edge standard that it is, but it must also work in tandem with an online LMS that supports this journey.
In essence, we cannot allow having an Academy that doesn't synergistically support the type of learning that is loved by our students. Instead, the home for Fraser's courses must be seamless for the task ahead of our students, such as the function to house interactive but self-reflective modules for interview preparers. The Academy must not introduce any unnecessary roadblocks.
In this way, our students have less cognitive burden associated with clunky aspects of an online academy, and have more time to focus on developing their skills and competence.
Why did Fraser's Academy move to Synap?
Fraser's Academy moved to Synap not for all our courses, but for a select few that we realised had an enormous opportunity for improvement. One such recent example is when the online GAMSAT came into the picture. When this shift occurred, it introduced a new demand on preparation: familiarity with the online exam. There are components of 'familiarity' that are better 'trained', as opposed to being strictly 'taught'.
To do this successfully, it requires an online platform where our students practice in a way that will directly support their performance on the ACER platform. When the GAMSAT shifted online, we moved our GAMSAT Academy to Synap as this is what we saw would synergistically benefit our students enrolled in the GAMSAT courses.
What is Problem-Based Learning in Medicine?
Problem-Based Learning, in recent years, has become a pedagogical approach to teaching across numerous medical schools globally. Usually PBLs occur simultaneously with the regular, didactic teaching sessions. Basically as a medical student, you attend a formal seminar on a particular medical curriculum and after a couple of days, you have to solve a patient case based on your learnings from the seminar. PBLs are seen as a logical step towards developing your abilities to process theoretical concepts into clinical sciences.
Problem Based Learnings gained popularity amongst medical schools in Australia as it allows you to work within smaller group dynamics to brainstorm on plausible solutions to determine the cause of a case. Another interesting aspect about PBLs is that teachers act as facilitators who lay the foundation for the case in point while you lead the conversation to interpret the symptoms of the case.
Usually the provided cases are complicated and require a multifactorial perspective, which means you have to review your lecture notes, access external research journals and practice self-reflection to comprehend the gravity of concepts. In doing so, you are gradually getting accustomed to various medical challenges and become more confident in your interpretation.
Why Fraser's Chose the Problem-Based Learning Approach?
Fraser's method of teaching is highly personalised and engaging to provide an optimal learning experience for all students, no matter their educational backgrounds. Our GAMSAT courses are designed to mentor motivated individuals, such as yourself who are enthusiastic about launching into the medical profession and are diligent to work through the ropes of the GAMSAT. Hence, our GAMSAT tutors believe that the problem-based learning technique can tailor you to become a self-directed learner who is not just focused on personal growth but partakes in the progress of your peers within the classrooms. Hence, PBLs are a great opportunity for you to refine your leadership skills and side-by-side stimulate your collaborative work ethic in a professional setting.
The effectiveness of the PBLs lies in the fact that students are allowed to develop their own tried and tested approaches to investigate deeper into the contents of the subject. It also encourages you to create individualised samples of logic - in other words, you are analysing the researched information in your own possible way. Hence, PBL pushes you to actively investigate, cooperate, and improve through mistakes. This is exactly how medical practice works as well. If you think about it, it is advised to be an active learner who has fresh perspectives and appreciates their peer's viewpoints rather than being a passive apprentice with bookish knowledge and no teamwork values .
Problem-Based Learning Approach in Our GAMSAT Courses
Our GAMSAT courses, as aforementioned, have adopted a similar teaching module to the curriculum at a medical shcool. Our tutors are mostly medical students who have had first-hand experience sitting and preparaing for an intellectual challenge like the GAMSAT and are fully aware of the subsequent perks of medical interview. This makes your learning experience more detail-oriented. Additionally, you are exposed to the PBL ideology of learning in your GAMSAT preparation phase that enhances your learning experience in medical shcool. So technically you are one step ahead at replicating the PBL learning module to perform critical analysis and group discussions during sessions.
Furthermore, our GAMSAT tutors have extensive experience in the teaching space and have also been students who have explored the components of a PBL session. Considering the fact that they have prior knowledge about this teaching model, they also have practical methodologies to get the most out of a student's potential. Overall, you gain an in-depth understanding of the GAMSAT content which is based on lived experiences, that can help you perform optimally in your GAMSAT sitting.
Will the Fraser's Academy shift in future?
In all honesty - it is quite likely. Not because we aren't confident with the forefront Academies we use now, but because as technology becomes more innovative, we are keen to adopt new and better ways to support our students and help them become more efficient in their preparation.
Whether that be through the recent shift to Synap for the GAMSAT, or alternatively working directly with the Academy companies to further their usability for the demands of our students, Fraser's always leads the way for an engaging student experience.